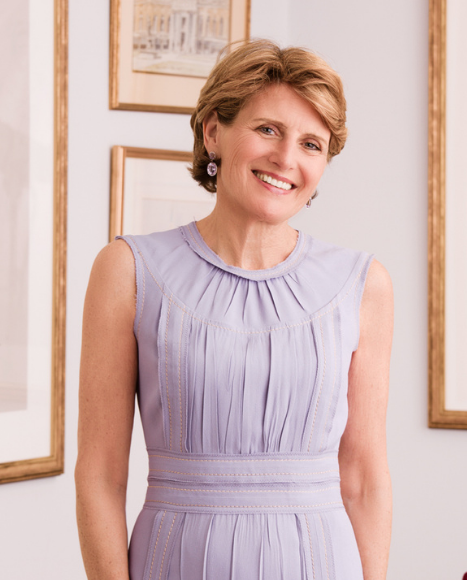 Colour, creativity and craftsmanship have long been held in high esteem by Kiki and her family. Kiki is a fifth generation jeweller and the only woman in that line, igniting in her an ambition to share the joy jewellery can bring, and how a little colour can elevate the every day. Worn by the British Royal Family, Kiki's jewellery is known and loved on the global luxury stage.
Kiki's main inspiration behind her designs is to create versatile, wearable jewellery to be enjoyed by every woman, in all walks of life. Leading the way in modern fine jewellery design, Kiki believes that the joy and emotional connection jewellery brings can truly elevate the everyday. 
"A little colour always lifts the mood, I greatly enjoy hearing my customer's say how happy they feel wearing my pieces, no matter what the occasion". 
The name Kiki McDonough is now synonymous with elegant, feminine and timeless designs, magnificent gemstones and unique colour combinations. 
Influences and inspiration
Kiki's customers and her own interests have always been key influences for her designs, with the ballet in particular taking a starring role in the brand's story. Some of Kiki's first collections being inspired by the shades of the tutus from Sleeping Beauty, and most recently, a new campaign featuring Prima Ballerina and brand friend Lauren Cuthbertson.  
"Ballet has always played a huge part in my life and I am incredibly inspired by it. Some of my most popular pieces are interwoven with details influenced by the graceful movements and incredible costumes".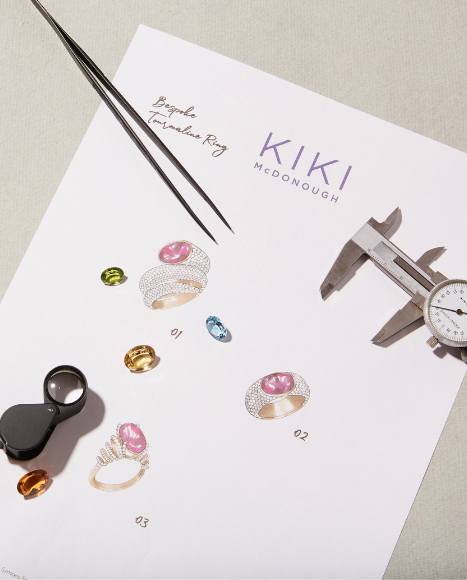 Every stone is hand selected by Kiki from reputable stone dealers and sourced from all around the world. Our Morganite stones originate from Madagascar, to our Fire Opals from Mexico. Kiki remains intimately involved with the design process, and every piece is crafted to be just as opulent as it is eminently wearable, with timeless collections enjoyed by generations of the same family.
"Designing my jewellery and running this business gives me nothing but pleasure. My goal has always been to spread joy to my customers and I very much look forward to continuing to grow and develop my collections and continuing to create pieces to be loved and cherished by every woman".